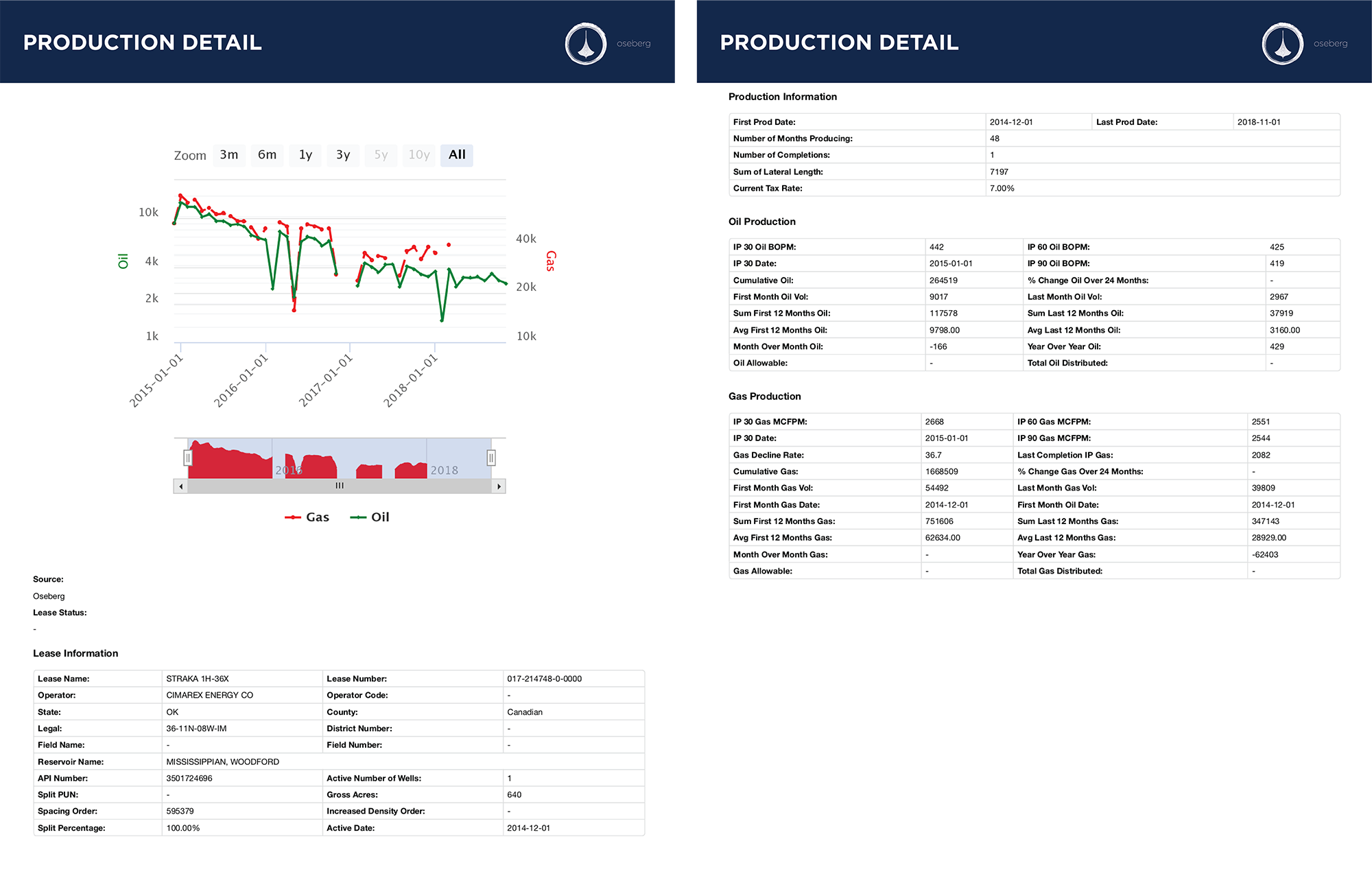 put our data to the test
If you're looking for oil well performance data and you want it 5-6 months faster than publicly filed OTC reports, you've come to the right place. Most commercially available datasets have a significant lag in reporting time, and many are missing critical volumes.
for a limited time, we are offering a one-time report on any production unit number (PUN) so you can compare our data against your current source.
report includes:
all available monthly oil and gas volumes from 1995 to present
graphical representation of production decline over time
initial production 30/60/90
lateral length
year-over-Year production
and more...